Testing the Kestrel 2500 Wind and Weather Meter
Measuring Wind Speed Uses: Sailing, Drones, Shooting, Farming, Fire Fighting, and More
I have always wanted a wind meter. While I've historically relied on "feel" to gauge wind strength, or estimated wind speed by observing wave height, I do want to know how accurate my calculations are. What I really wanted was one of those tiny, portable, sleek Kestrel Wind Meters! I finally got one! Here's how it performs.
After working thirty years as a sailboat captain, it seems I am able to pinpoint wind speed pretty accurately from millions readings of the boat's wind speed indicator, and matching it with how that looks over water or feels on my skin.
Measuring Wind Speed on Land
But when I'm not on a boat with that wind indicator at my fingertips, I'd like to know what is the strength of the blow at home from an instrument to verify my guesstimate.
For my birthday this year, Bill gave me the Kestrel 2500. It's jam-packed with features. Actually, Bill presented it to me nearly a week before my birthday – because a hurricane was passing by. What better time to put my new Kestrel thorough it's paces! He could not wait, and I'm glad he didn't!
Features
Here's what this Kestrel 2500 device can do: report wind speed, temperature, and pressure. Calculate altitude, barometric pressure, pressure trends, wind chill, wind speed, and more, such as time of day, and backlight display for night use.
Some of the more expensive models have a few more features above and beyond measuring wind speed, like the ability to track data over time or heat index measurements. Less expensive models offer the basics like wind speed only. Higher-level models include night vision and even a farmer's pesticide spray version and a firefighter's model with additional fire weather meter measurements and Bluetooth connectivity for remote viewing.
Using the Kestrel Inspired Us
The Kestrel 2500 does everything I wanted. And more. Strangely enough, the very technicality of it has sent me back to consulting old-fashioned wind scales. Instead of increasing my reliance on gadgets; the Kestrel actually has re-ignited my interest in close observation and verifying my findings.
In the past, I used the Beaufort scale to confirm my wind suspicions. With its modified indicators; the scale really does give you a pretty good idea of wind speed.
Now that I have the Kestrel 2500, I find myself consulting the Beaufort scale even more often to vericate my observations. Vericate means to verify and authenticate – Bill and I use "vericate" to shorten the phrase.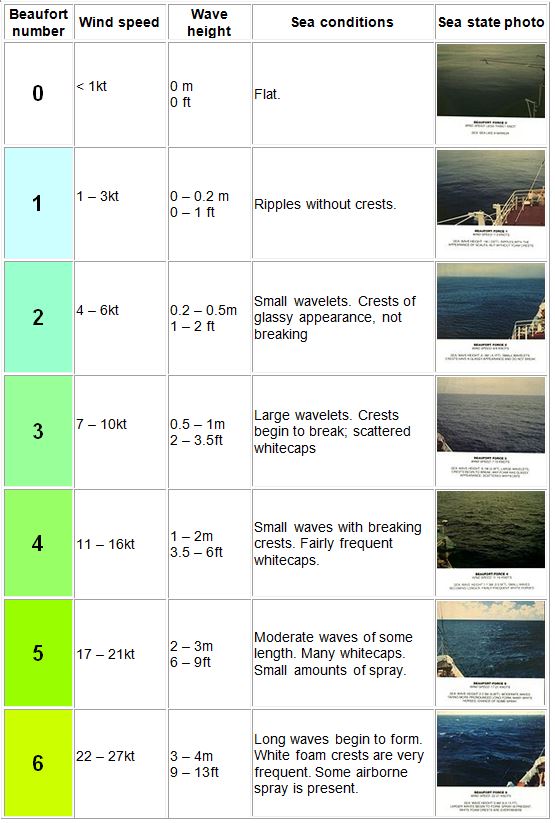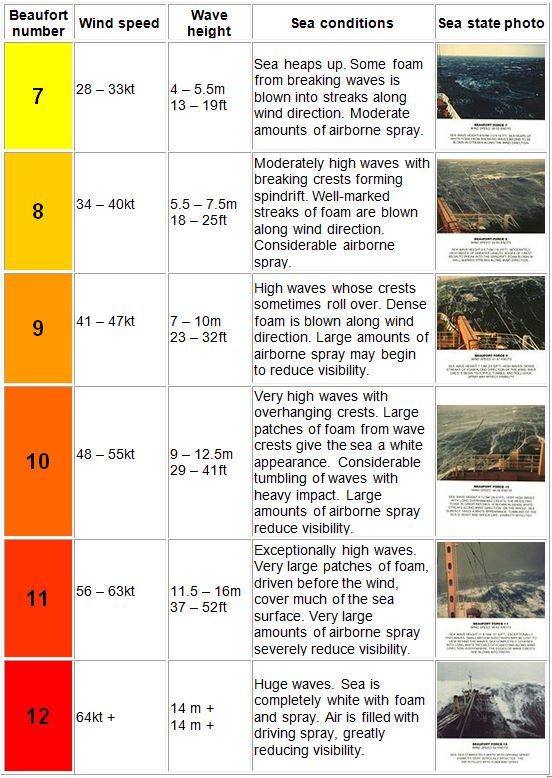 The Modern Beaufort Scale
Back in 1805, an admiral in the British Navy, Sir Francis Beaufort, developed a scale to estimate wind speed by observing sails. Later, land-based indicators were added for use of the scale away from the sea.
Having the Kestrel 2500 device actually has inspired me to re-acquaint myself with wind speed range indicators. I really like the one below since it included land-based clues to wind speed.
From "Estimating Wind Speed" from Hawaii.edu comes this really great description of how to use the Beaufort Scale:
"Estimating wind speed
Use the scale below by observing the movement of objects on the land and at sea. Don't look at the waves breaking right near shore to make your decision about wind speed –these are breaking because of the shallowness of the ocean floor near the shore, not because of wind. The wind speed you record should be an estimate of what the conditions were like during the entire time you worked in the field, so take notice both at the beginning and end of the field trip. Also, we sometimes have gusts, or shorter periods, of higher winds. These conditions can be noted like this: "Winds 4-7 mph with
gusts 13-18 mph." Use the mph estimates, not the description."
Modified Beaufort Scale With Land Signs
Speed (mph)
Description
Signs on land
Signs for sea
0-1
Calm
Smoke rises
vertically
Sea like a mirror
1-3
Light air
Directions of wind
shown by smoke drift but not by heavier items
Ripples with the appearance
of scales appear, but without
white crests
4-7
Light breeze
Wind felt on face,
leaves rustle
Small wavelets, still short, but more pronounced. Crests
have a glassy appearance
and do not break.
8-12
Gentle breeze
Leaves and small
twigs in constant
motion; wind extends small flag
Large wavelets. Crests begin
to break. Foam of a glassy
appearance. Some scattered
white caps.
13-18
Moderate breeze
Raises dust and
loose paper; small
branches are moved
Small waves, becoming
larger; fairly frequent white caps.
19-24
Fresh breeze
Small trees begin to sway
Moderate waves, taking a more pronounced long form; many white caps. Chance of
some spray
25-31
Strong breeze
Large branches in
motion; whistling
heard in telephone wires, umbrellas used with difficulty
Large waves begin to form;
the white foam crests are
more extensive everywhere.
Some spray.
32-38
Near gale
Whole trees in motion; hard to walk against the wind
Sea heaps up and white foam
from breaking waves begins
to be blown in streaks along
the direction of the wind.
39-46
Gale
Breaks twigs off
trees; generally
impedes walking
Moderately high waves of greater length; edges of
crests begin to break into
foam. The foam is blown in
well-marked streaks along the direction of the wind.
Practice Makes Perfect
When you don't have a device for measuring wind speed, or you want to vericate your own observations, these scales work well. We find now that we have the Kestrel, we match the signs with the speeds more often.
We make our estimates based on visual cues, then consult the Kestrel to see how accurate our predictions are.
Flying a Drone, Shooting, Fire Fighting, Farming Uses
With the increase in popularity of drone flying, an easy-to-remember visual clue to wind speed can be calculated using a flag. This method is so easy; you might want to take a photo of this graphic and mark it "favorite" to refer to the next time you're somewhere that has a flag flying.
Better yet; bring your own flag to your location and take a measurement!
The range of activities that these wind speed measuring devices can assist are wide-ranging.
For instance; farmers can calculate spray drift and document wind speed and environmental conditions. This would be to avoid damaging other crops close to spraying operations, as well as harming livestock, people, wildlife and the surrounding community.
Sailing, Reefing, and Wind Speeds
For me, the question usually is when I'm sailing, and if I need to reef. I tend to reef often, and reef early. That joke about when you ask if you need to reef; you should have done it ten minutes ago – that's never me. I'm that Prudent Mariner who reefs often and early.
Rule of thumb for me; 15-25 foot boats; I'm taking the first reef around 15 knots, second reef at 17 knots, and calling it a day if it gets over 20 knots.
On larger boats 30-40 feet, depending on displacement, I like to slap on that first reef around 17 knots, second around 19 knots, and if I'm teaching a class or running a charter; I don't have much sail up when it rises over 20. Comfort of my passengers is my first priority.
We Don't Go Anywhere Without:
Stream2Sea Reef Safe SPF 20 or 30 mineral, regular or tinted sunscreen, mask defog, shampoo, conditioner, rash guards and more reef-safe supplies. Use my code "DeepWH" for 10% off. The packages are biodegradeable – not just recycled and recyclable.
Crisis Medicine Tactical Casualty Care Course knowledge so we can help ourselves. With code "DeepWH" you save 20% on the TC2 course
MyMedic Individual Bleeding Control Kits, this link and my code "DeepWH15" will save you 15% on your purchase. We take ours everywhere.
North American Rescue CAT tourniquets. Use code "MAY25" for 20% off through midnight on 5/31/20. This is a huge savings!
Cycle Booty Citrus Cleanser and Post Ride Cream.
Airbnb, "Kimberly gave you up to $55 off your first trip."
Airbnb says, "Deep gave you up to $415 off your first adventure.
Uber gives you $2 off your first three rides.
Travelex is our trip insurer – click for a free quote.
Girls That Scuba – members discount card for all things diving.
REI Co-op for great sports equipment and travel clothes.
Sailo for $100 off your next boat rental! Discount Code: "KimWa1"
PierShare to rent your dock out or rent a dock.
BoatUS for your boat towing insurance! Code: "HEWAF88"
RoadId for $5 off your cycling/running/kayaking/travel id.
Dazer Ii Ultrasonic Aggressive Dog Deterrent Repeller Dazzer – keeping dogs at bay while we cycle.
Guardline Security Wireless Driveway Alarm – alerts us when someone approaches. Less expensive directly from the company.
Thank you for using my links – your price does not change, but they may gift me a small percentage of your sale in return for my mention, which allows me to continue to bring to you fun content.
AD: affiliate links used.
Thank you Bill for being the Best Cycling Partner EVER!